Today, I'm writing this blog post with better vision; at least on my right eye for now. And I'll be forever grateful that I finally had the courage to undergo Refractive Lens Exchange Surgery with Dr. Archie Agahan at the QC Eye Center.
UPDATE (2017): Dr. Agahan is now with iSight Vision Center, but they're at the same location as QC Eye Center.
My Struggle with Poor Vision
Let me "briefly" tell you my story first about my almost a lifetime struggle with my vision. I have always been a gamer. No one expected that at a very young age of 9, I'll be suffering from poor eyesight. But, I loved our Family Computer (shoutout to my fellow 90s kids!), playing for hours, sitting closely to the TV screen as I kick and jump my way through the games I enjoyed back then. It wasn't until my then Grade 3 adviser noticed how I couldn't see the notes on the blackboard without squinting my eyes.
I was diagnosed with near-sightedness and, to my mother's shock, I started wearing eyeglasses with a grade of 350 on each eye, again, at the age of 9. Looking back now, I couldn't believe how long I waited to finally undergo the surgery to fix my eyesight.
I almost had LASIK surgery before (I consulted a different doctor), but just the thought of it made me queasy even at this very moment that I postponed it for years. It was also very scary because the chances of me going blind after the surgery is something you couldn't ignore.
My Path to Better Vision
Thankfully, last year, my dad underwent cataract surgery. It was when I decided that 2013 is the year I'll finally do it. And after some research and talking with friends who underwent LASIK surgery, especially with my friend and fellow blogger Iris of Pinay Ads, I brushed aside all my worries and faced my fears for the rewards were surely going to be all worth it in the end. 🙂
Iris and other fellow bloggers highly recommended Dr. Archimedes Lee Agahan, or as most of his patients fondly call him, Doc Aga. 😉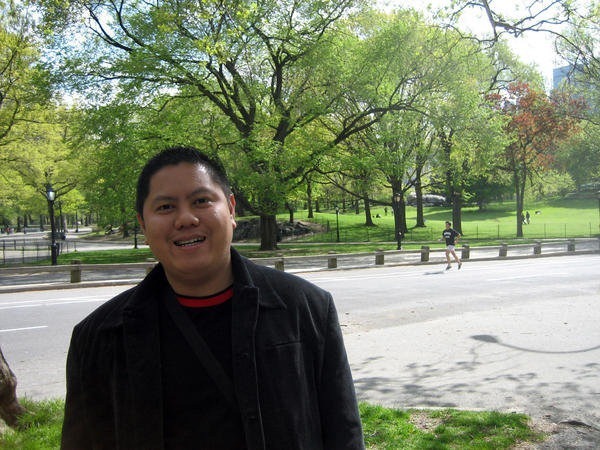 I added him on Facebook initially so I can ask a few questions, to which he gladly responded. We set the date for my screening and checkup at the QC Eye Center – the morning of May 11th.
Since my mom is a nurse, I'm not scared of doctors, but I admit, I had fears on that very day of my screening. I was afraid I won't pass the screening and I'll have to grow old and blind. 🙁