If my favorite gadget from last year was my Samsung Galaxy SIII, this year, I think I already found what could be my top must-have device for 2013. I'm talking about this Inboosta Travel Booster Rechargable Li-ion Battery.
Though I am completely in love with my smartphone, its battery power is just not enough to survive 6 to 10 hours of nonstop internet use. Because of my work and my usual online activities, my battery normally lasts for 5 hours before I have to limit my internet use. This sucks, especially when you're traveling and you don't have immediate access to a charging station. That's where the Travel Booster by Inboosta comes in.

First off, the Travel Booster comes in various stylish colors in Inboosta's IB4400 Rainbow series. For my fellow ladies who love pink, just look at how gorgeous and chic this looks!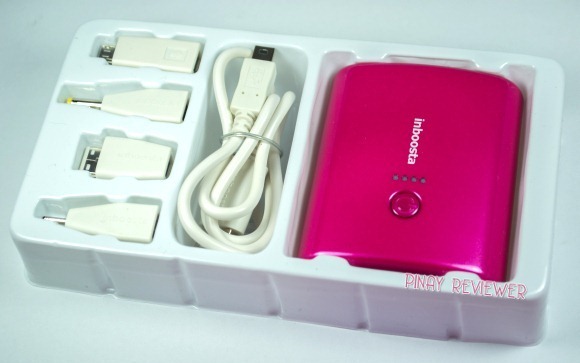 It's lightweight and can fit easily inside my bag or any carry-on when I'm traveling.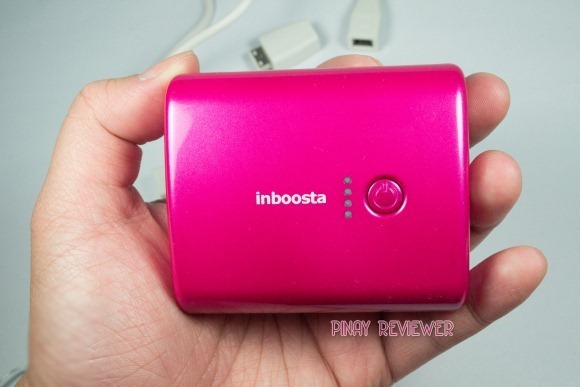 It's compatible with many portable devices like smartphones, tablet PCs, music players, handheld games, or any gadget that can be charged through USB. The package comes with 4 plugs aside from the USB connector you use to charge the Travel Booster.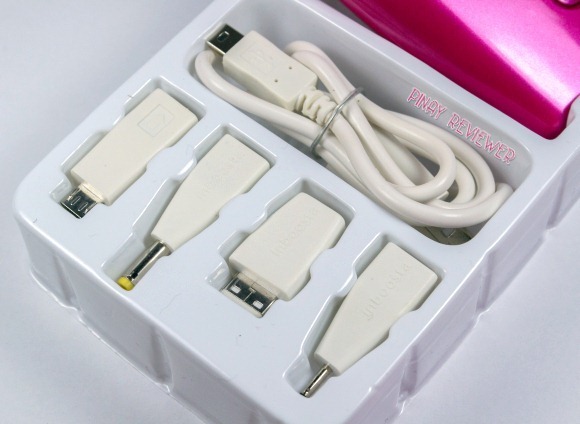 This means you can charge a wide variety of devices. This is especially useful for those who travel light and want to avoid the hassle of bringing separate chargers for their devices.
Most of our devices here use micro USB for charging, so I only got to use one plug with my S3 and my other Samsung phone.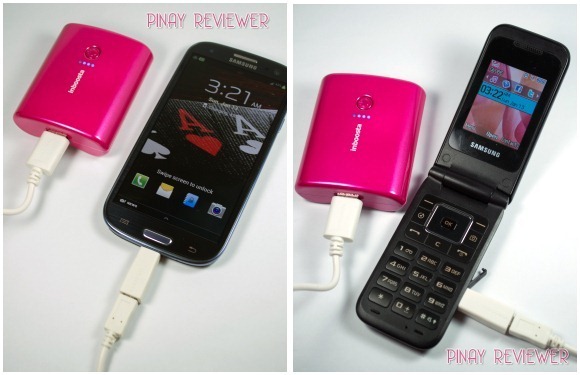 How to use? Once you've connected this battery pack to your device, press the power button in the middle and the LED lights will turn on.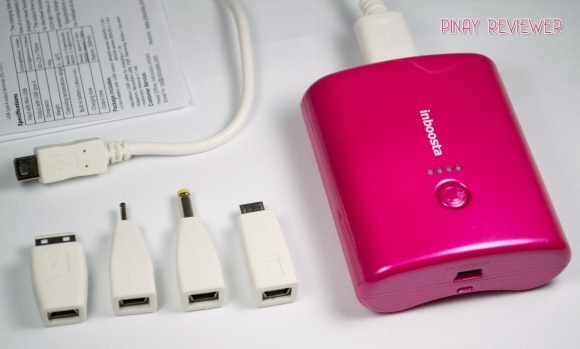 When charging is done, inboosta will detect it and will shut down automatically to prevent overcharging your device. I usually charge my smartphone when I sleep, so I sometimes end up overcharging it (I know, I've stopped doing this). So, this feature is extremely useful for me.
To charge this Inboosta Travel Booster, you connect it to your computer or a compatible AC adapter with a USB outlet. If you don't have access to a computer though, this might be a problem since the package doesn't come with its own adapter. Good thing my S3's charger can be used for this purpose.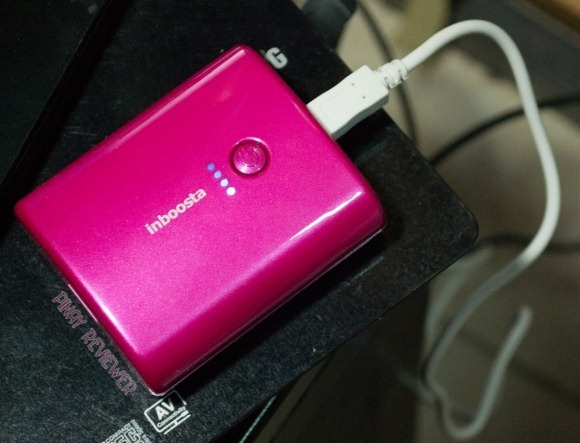 I am extremely happy with this Travel Booster by Inboosta and I can't see myself traveling or even going anywhere without it. 😀 So, yes, the price tag is justifiable.
PRICE: inboosta Travel Booster comes in these mAh capacities:
4,400 mAh – Php 1,990
5,200 mAh – Php 2,490.00 (featured here)
SPECIFICATIONS (the one I'm reviewing here):
Input: DC 5V==500mA / 1000mA
Output: DC 5V==60mA to 2100mA automatic change
Battery Capacity: 5200mAh
Dimension: 60 x 25 x 70 mm
Weight: 125g
Built-in battery: Lithium-ion battery 3.7V @ 5200mAh
Charging Time: Approx 7-13 hours
Output Time: Approx. 240 mins
Product included: Mini-USB cable, Manual, Micro-USB, Nokia, PSP, Samsung adaptors
RESELLERS:
Switch
Digital Hub
Astrovision
Astroplus
Banana Telecom
Beyond the Box
Digital Walker