If you are in the market for a new gadget this season, I've got good news for you! Digital Walker is giving away FREE Urbanears Tanto headphones for every purchase of any Samsung Galaxy Tablet or Smartphone!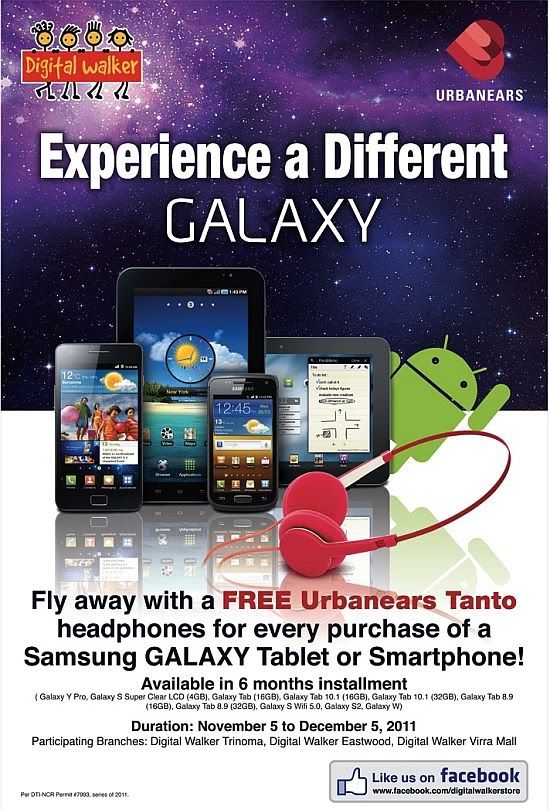 Their Samsung Galaxy tablets or Smartphones are available in 6 months installment in all participating branches (Digital Walker in Trinoma, Eastwood and Virra Mall) from November 5 to December 5, 2011.
For more info, check out their Facebook page by clicking here or on the banner above.
Happy shopping! 🙂
Don't forget to join our LazerXtreme giveaway where you can win EIGHT (8) FREE games. Ends on 11/20.