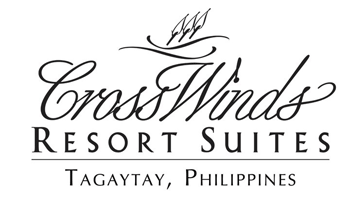 Get a chance to win an overnight stay for 2 at a 1-bedroom in CrossWinds Resort Suites in Tagaytay.
MECHANICS:
POST TO WALL : "I want to win an overnight stay for two (2) at a 1-Bedroom in Crosswinds Resort Suites because (write here your unique reason why) !"

Note: This one, I'm not sure if you should post it on YOUR wall or their wall. What I did was I posted the message on my personal wall, set privacy settings to "Everyone" and tagged their FB page.

Take a screenshot of your post and email it to promo@crosswindsresortsuites.com BEFORE June 30th, 12pm.
Entries will be raffled off. Announcement of winner/s will be on July 1st.
Check the contest page for more information.
END DATE: June 30, 2011
I joined to hopefully win this for my parents. They haven't had a chance to go on a romantic date for decades so Tagaytay and CrossWinds Suites will be the perfect venue for a night of R&R. 🙂