Win an Avon loot bag loaded with their new Ultra Color Rich Mega Impact Lipsticks from Earthlingorgeous and Avon.
MECHANICS:
Simply post a comment on the contest page answering the question:
How are you making an impact on the lives of the people around you (family, friends, office, community, etc.)  Was there any advice you've given a friend, relative, officemate that made an impact in their lives?  Do you have an advocacy that you sternly support and actively participate?
Winners will be drawn from a raffle through Random.org so everyone has a fair chance of winning.
PRIZE:
An Avon loot bag with all of Avon's Ultra Color Rich Mega Impact Lipsticks.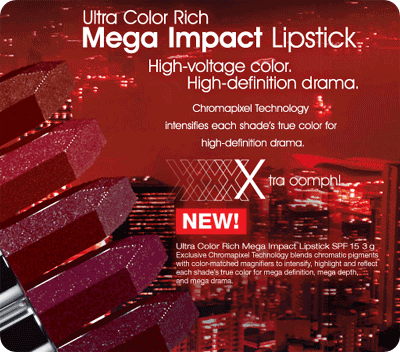 CONTEST END DATE: September 26, 2010
Good luck!