I've said it before and I'll say it again – I don't mind paying a premium for a decent pair of headphones / earphones or a headset. For music lovers like me, it's an investment. And if you ask me, I'm all for simple, sleek design than over-decorated headphones, especially since I do all my listening at home or when I travel. If your preferences fall under the same category, you'd surely love these Urbanears Tanto Headphones.
I'm not a fan of in-ear earphones and enormous headsets. This is why I love the minimalistic look of Urbanears Tanto. It's lightweight and a very good choice for those who are always mobile and wants to bring their music with them everywhere they go.
Though the Urbanears Tanto sports a simple design, the quality of audio you get from it is what makes this worth the bucks. I played my favorite Youtube videos and listened to songs with it on my Samsung Galaxy SIII (I'll write my own personal review of this next!), and the audio is seamless!
Now, let's get back to the design of Tanto. I personally don't like this white pair. I'm just not a fan of white because of how dirty it'll look over time even with vigorous cleaning. I guess that's the only complaint I have about this. However, Urbanears is known for coming out with a wide variety of color options for their headphones, and the Tanto is no exception. Here in the PH though, we only have 3 choices – Cream (featured here), Grape and Sage. I'll go for Grape. 🙂
The 47″ / 120 cm fabric cord is tangle-resistant, so less worries about that. Along with the headphones are 2 extra cords with plugs that you can use for extension. The plugs are compatible with any 3.5mm standard music player.
There's also a microphone / remote button on the cord itself, so you can use this on your mobile phones as well. I've tried it and the audio is clear and crisp. Plus, you can answer your calls using the remote. It's not just for playing and pausing your videos or music. 🙂
The headphones itself have this ball joint construction with a pivoting ball, making it more ergonomic.
I've used this for about an hour and my ears didn't hurt at all. They fitted nicely, after a few adjustments, and it didn't feel heavy on my head. 🙂
Below are more unboxing photos for Urbanears Tanto headphones:
Here are the specs you audiophiles might be looking for:
40 mm handmade drivers
Frequency Response: 20Hz-20kHz
Impedance: 32Ω
Sensitivity: 112dB
Max Input Power: 40mW
Urbanears Tanto is priced at Php 1,950 and are sold at these resellers:
Beyond The Box
Digital Hub
Digital Walker
Listening Room – SM MegaMall
8 Telcom – Davao
GUI – Davao
Banana Telecom – Davao
iCenter – Cebu
Complex
Toby's Arena – Shangri-La Plaza Mall
Astrovision
Egghead – Robinsons Galleria
Bratpack
Odyssey
R.O.X.
Technoholics – BF Homes Paranaque
PowerMac Center
iStudio
Mobile 1
Gadgets In Style
Switch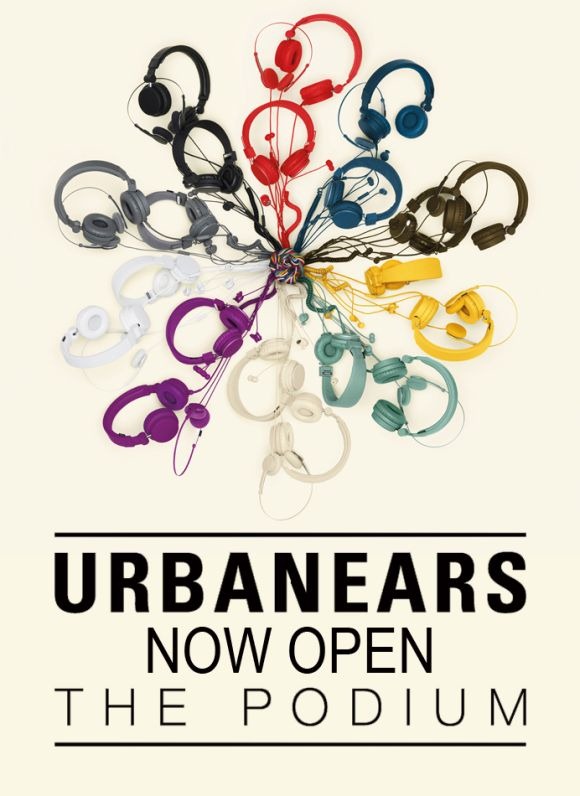 Urbanears concept store will be opening at The Podium this September 13, 2012. Just look at all those colors!