Though I already own a top quality speaker system, the inability to take it anywhere with me is a huge disadvantage. I have tried various portable Bluetooth speakers, and one of them is Soundfreaq Sound Platform 2 Wireless Speaker.
When this was sent over for review, I didn't expect it'll be as big as it was. No worries though – it's light and can be easily carried around, but it didn't fit my DIY photo 'studio' so I had to take photos on my bed, so pardon the quality (my room desperately needs a repaint). 😀
First impressions of Sound Platform 2 is it looks really slick, with touch-capacitive keys on top. There's also a small digital screen where you can go through its various options.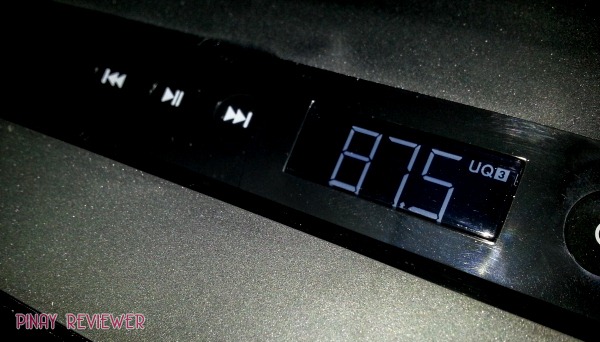 You've got power, Bluetooth pairing, play and pause, and song selection. There's also a Tone button that'll let you choose between 3 presets: warm, flat and bright.
I say it's pretty intuitive and I had no problems pairing my Bluetooth devices with it. You can even pair 2 Sound Platform 2 speakers so you can get the volume you want with its DSS (Dual System Streaming) feature. This way, you can have one speaker in one room, and another in the next one. Cool. 🙂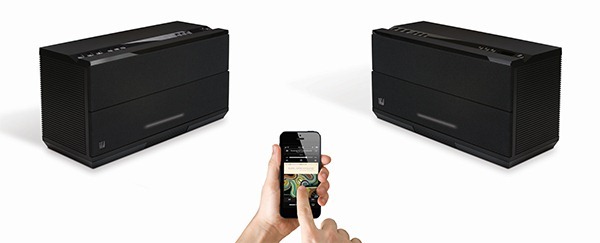 I first thought it has a limited volume capacity before I realized I wasn't able to adjust my phone to its maximum loudness. So I was quite surprised by how loud it can get. Definitely perfect for parties or meetings/conference.
You can stream audio almost seamlessly with Sound Platform 2. I even watched videos on it while the audio is streaming. When a song's playing, the light in front of the speaker lights up.
Sound quality? I may not be completely happy with the bass – it has too much treble for my taste, even after adjusting the presets and on my phone. But, the sound clarity is definitely above average.
I went on to play around with its other features. I guess the only thing I didn't like was the tray in front. I'm not sure if this was suited for Apple devices, but I wasn't comfortable placing my Samsung Galaxy SIII on the tray.
At the back of the speaker, you can open up the chamber where you'll see ports, including 2 USB charging ports which means you can recharge 2 devices simultaneously with this speaker. You can also opt to connect your device to the aux input with a 3.5mm cable.
Soundfreaq Sound Platform 2 can Pair & Play audio from iPhone, iPod Touch, iPad, Android, Blackberry, Windows Phone and any A2DP capable Bluetooth device including: smartphones, mobile phones, tablets and PCs. I also heard about the remote control app available for iPhone and iPad.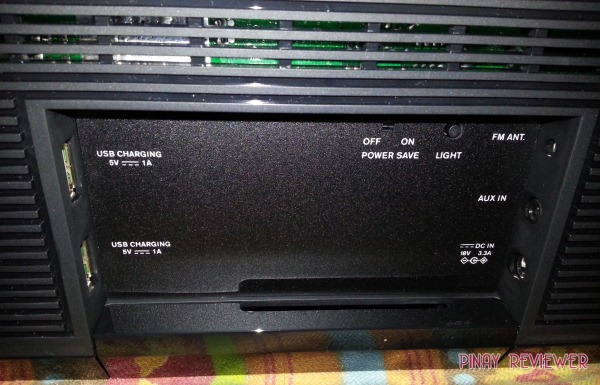 Specifications:
Bluetooth / Range: 10m, 33'
Audio Sources:
– Bluetooth wireless
– FM Stereo Radio with external antennae
– Aux in 3.5mm line in jack accepts input from any device with standard headphone jack
Dimensions:
– Product: Width: 328mm / 12.9" Height: 177mm / 6.9"
Depth: 123mm / 4.8"
– Package: Width: 422mm / 16.6" Height: 224mm / 8.8"
Depth: 172mm / 6.8"
Contents of Box:
The Sound Platform speaker unit
AC adaptor (Input: AC 100-240V 50/60Hz, Output: DC 20V = 3A)
Rechargeable battery tray (optional)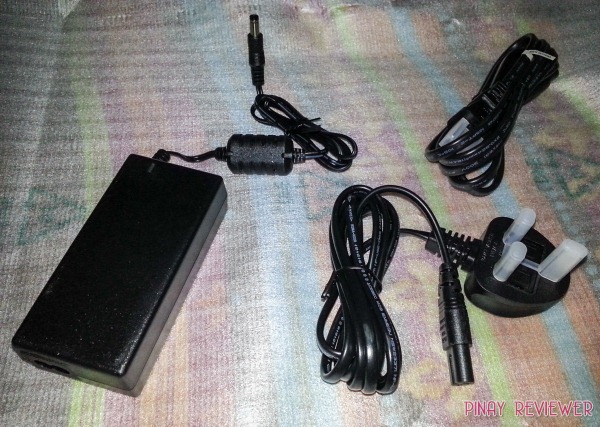 Available at the following stores:
Astroplus
Astrovision
Aura
Beyond the Box
DigiHub* CDO
Digital Hub
Digital Walker
iStudio
Mobile 1
TechSavvy
Price: