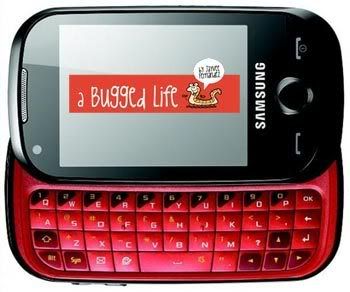 Get a chance to win a Samsung Corby II in A Bugged Life's giveaway. Hurry though 'cause you only have until 11:59pm later, July 1, 2011, to join!
MECHANICS:
Simply go to the giveaway page and leave comments completing this sentence:
True love is ____________.
That's it! You can enter as many comments as you'd like. Make sure you read the rules though.
END DATE: July 1, 2011 at 11:59pm