Christmas came in early this year. Me and my bro Ken, along with fellow bloggers and Mommy Rubz, came together to bring you a giveaway caravan that would surely please the giveaway addict in you. It's the Pasko sa Agosto giveaway caravan!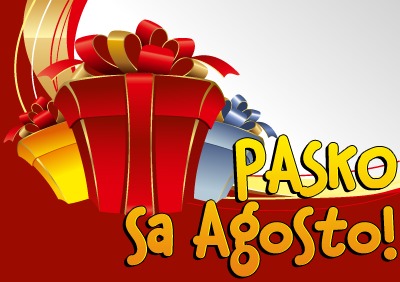 As of this writing, there are about 55 blogs participating in this giveaway caravan. Prizes range from really cute prizes such as the ones we're giving away – 2 Yahoo! wall clocks – to Paypal cash prizes. The mechanics are also very easy to follow. 🙂
If you'd like to give away your own prizes, you still have time to join. You've got until the 17th, that's this Wednesday, to post your own giveaway and submit it to be included. Click here for more info.
For our blogs, here are the links:
End Date: August 31, 2011
Join now!
Oh, by the way, our food blog's first anniversary giveaway is extended until the end of August. So, you've got 2 weeks left to join!