From the same people who brought us the nostalgic Pop Phone comes Native Audio's Monocle. It's a strange choice for a portable speaker, if you ask me. Reminds you of how they used to listen to music or answer calls back in the days… like a longggg time ago. 😀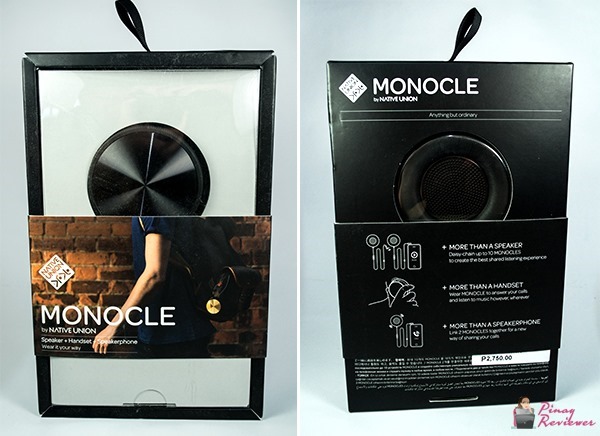 The Monocle is like having just half of your headset. You hold it close to your ear to listen to music. It might feel weird doing this, especially in this digital age when most audio devices are wireless, but you might like its other features.
This isn't just a headphone, but it also serves as a speaker. That round metal at the back is used for volume control. Just turn the wheel to increase the volume and use this as a compact boom box.