I was excited to test this pair of RHA MA450i earphones because I've heard good things about the brand. When I opened the box and inspected the materials used, I was immediately impressed and thought it's well-built.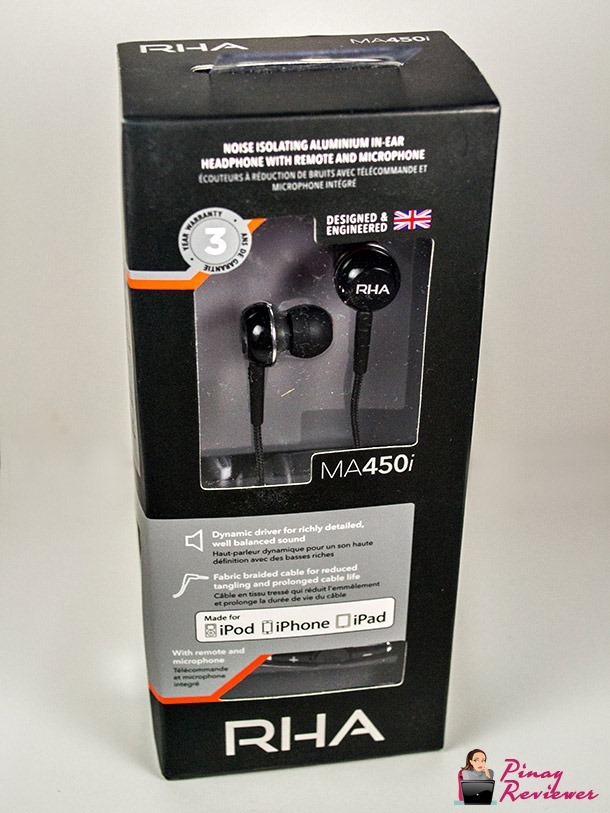 *Note: RHA MA450i was made for Apple devices (iPhone, iPod and iPad), but I mostly used it with my Android device. I connected it to my bro's iPod and my review remains the same, except for the remote control features.
The earphones are said to be made from aircraft grade solid aluminum, ensuring maximum strength and durability. I actually like the feel of the earphones. They look (and feel) like they're going to endure a lot of stress, which is great for those who love the outdoors or traveling. Though it's made of aluminum and slightly "heavier" than other earphones, you'll barely notice the difference.