Though I've been wearing makeup since I was in college (and, boy, that was almost 2 decades ago), it was only in the past 5 years that I learned how to properly put on makeup. It was also just recently when I began to try out different cosmetic brands – from affordable to more expensive products – and experiment on which ones would work best on my combination skin. Online shopping has made this easier for me, and now, I'm sharing with you my new #1 beauty online shop – BeautyMNL.
BeautyMNL is the beauty portal of my favorite deals site, Deal Grocer, so I know for sure they only sell genuine, legit products in their online store. I've heard horror stories from friends about fake makeup products that they got online, so it's important for me to only shop from websites or companies I trust, like BeautyMNL. Here are my reasons why I love BeautyMNL.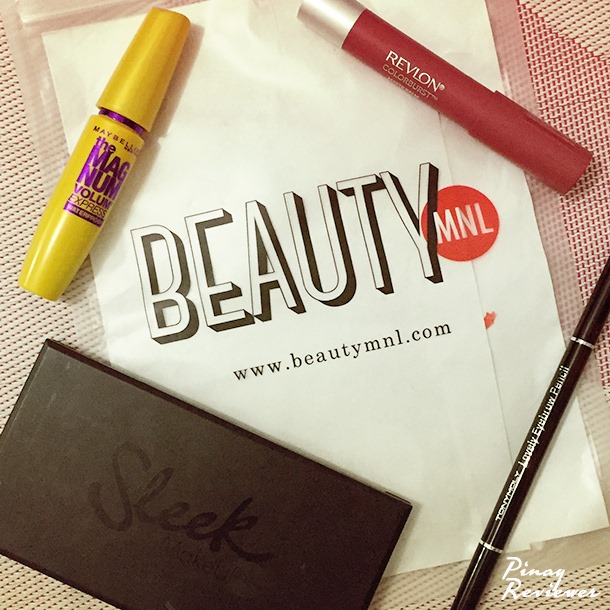 BeautyMNL carries over 300+ brands, both high-end and affordable.
I was one of the few to be invited to try their online shop, but I've actually discovered their store before when I was looking for an online shop that sells legit Tony Moly products. The first time I was on their website, I spent over an hour browsing for products I want to try. There's so much to see!! 😀 They carry over 300 brands, and you can conveniently browse through them via the brands directory page.
BeautyMNL has something for you no matter how big or small your budget is. They have high-end brands like Chanel, Shiseido, Laura Mercier, Urban Decay and NARS. If you're looking for affordable brands, they've got them too such as Maybelline, Revlon, Pixi by Petra, Tony Moly and Sleek.
You may also browse by categories such as skin care, makeup, hair care, organic products, nails and scenes, accessories and essentials. You can find makeup tools and brushes on their website too.
If you're on a tighter budget, you can check out their sale offerings. During my first BeautyMNL shopping, they had a sale where you can get products at 65% off.
My usual habit when I shop is I browse on my mobile phone and add stuff to my cart or wishlist, then I finish my shopping on my laptop. Good thing BeautyMNL's online store is optimized for mobile so you can smoothly browse and shop on your mobile device too. 🙂