From the same people who brought us the nostalgic Pop Phone comes Native Audio's Monocle. It's a strange choice for a portable speaker, if you ask me. Reminds you of how they used to listen to music or answer calls back in the days… like a longggg time ago. 😀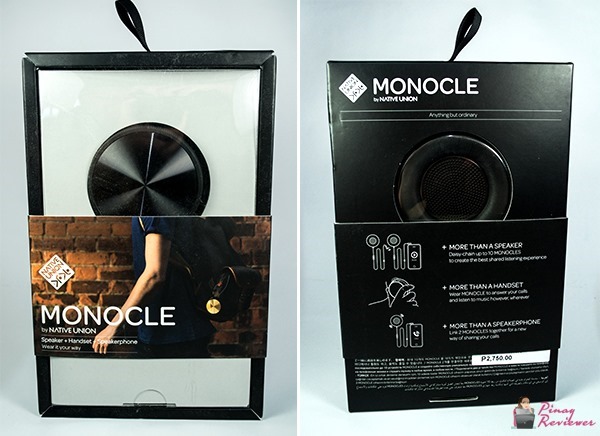 The Monocle is like having just half of your headset. You hold it close to your ear to listen to music. It might feel weird doing this, especially in this digital age when most audio devices are wireless, but you might like its other features.
This isn't just a headphone, but it also serves as a speaker. That round metal at the back is used for volume control. Just turn the wheel to increase the volume and use this as a compact boom box.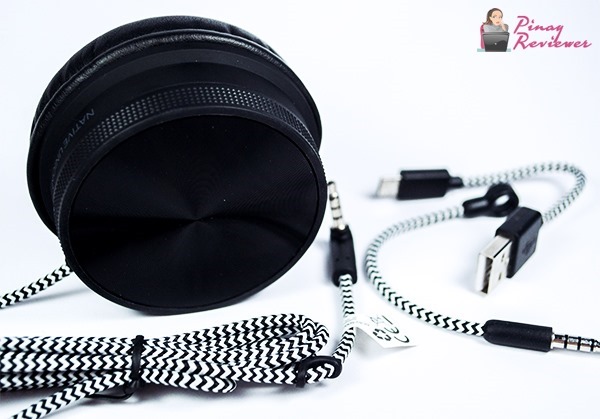 You can even answer calls using the Monocle. You can daisy-chain up to 10 Monocles (in case you have 9 friends who own the same device 😉 ) so you can all listen in to the same call or music. The Plug & Play 3.5mm audio jack is compatible with many devices too.
The Monocle's retro cord is made of ultra-resistant nylon reinforced cable. It also comes with a 3.5mm quick release loop so you can hang it outside your bag or even on your belt or jeans' pocket so you won't have to dig into your bag for it.
It has a full duplex enabled microphone, which provides voice clarity even when you're taking a call as a group. The speaker itself is covered with a metal speaker grill which helps deliver high quality audio.
If you want to stand out with a unique audio-listening device, then Native Audio's Monocle might be exactly what you're looking for.
Price: Php 2,750
Where to Buy: Distributed by Digits Trading (Facebook, Twitter). Available at the following stores:
Banana Telecom
Beyond the Box
Digital Hub
Digital Walker
E-Central
Electro Computer Data System
Globotel
iGig
iStudio
Microstation
Powerhub
Viewers Telecom
8Telcom
Specifications:
Full duplex enabled microphone
High quality audio from up to a meter away
5 hour playback time (speaker mode)
5 hour talking time (speakerphone mode)
40mm driver, ensuring optimal sound to listen to your music on the go
Cable management system to find your perfect cord length
Navigate your device while talking
Perfect for VoIP applications
Soft-touch rubberised finish
Colors available: Black Diamond (featured here), Copper, Marine Blue, Coral, Mint and Slate
Monocle Unboxing Photos