Get a chance to win a brand new Alcatel One Touch 355D from Ellen Joy of Mommy's Infodose, Food Fashion, and Beauty Blog, Music, Movies, Stars, A Bloggerette's Online Adventure, Day Dreaming Mommy, Shoppinay, Mommy Survival Guide. This is to thank her blogs' supporters and followers.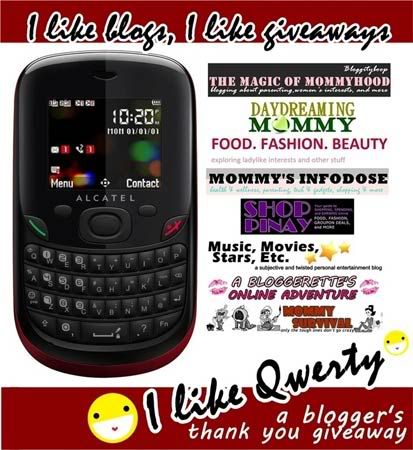 The mechanics were all laid out for you so it should be easy to join. I'm joining this one to hopefully win the prize for my nanay. That is, if I don't want to keep it to myself if I win. It looks really cute! 😀
Click here to join. Good luck!
End Date: September 7, 2011 (11:59pm)