As you might already know, this is my second month with Glamourbox. I posted a quick review of the contents of the January 2013 Glamourbox and I'll be doing this every month to let you in on what's inside their monthly box. For the Glamourbox February 2013, if you'd think there are makeup items included in the box, you'll be disappointed.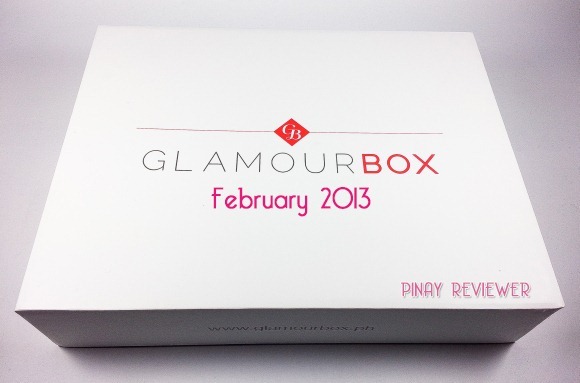 That's exactly how I felt when I saw the contents of this month's Glamourbox. I guess I had high expectations, so when I quickly went through the contents of their February box, my excitement turned to letdown.
As I carefully checked each item, I kept on reminding myself that the point of my subscription to their beauty box is to try out products I won't normally buy or be interested in. Considering the amount of products in this box that I won't actually be using, I wasn't happy.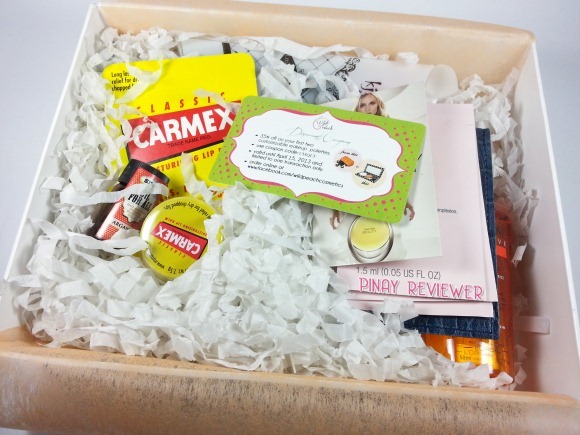 HOWEVER, let me just say this: your reaction towards the contents of this month's box may be completely different from mine. Why? Because we differ in needs and preferences. I just don't find many of the items this month personally useful.
This month's theme is Romantic Beauty: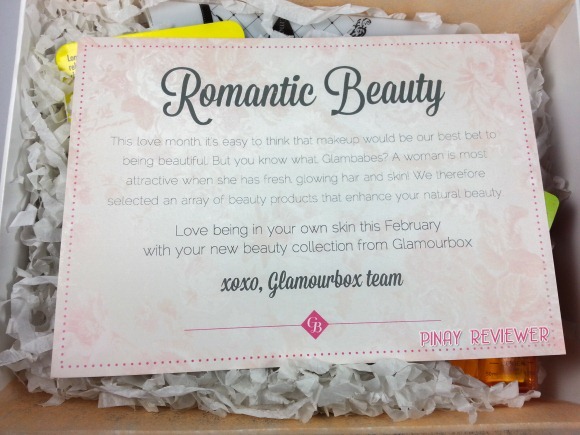 I was looking forward to the February box because I really thought the romantic theme of the month will mean we'll receive at least one makeup item. *sigh* Anyway, without further ado, check out what's inside this month's box, starting off with those that I didn't like: