I am officially a giveaway and promo addict. And, so, I have decided to put up my own Linky Love for everyone who is hosting INTERNATIONAL and EXCLUSIVELY for PINOYS giveaways. And, I'll be doing this every FRIDAY.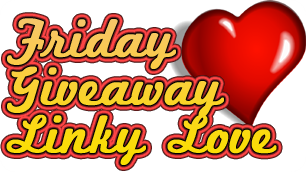 There'll be 2 sets of LINKY LOVE every Friday, one for International giveaways, another one for giveaways exclusively for PINOYS only. Feel free to leave your contest and giveaway links below.
International Giveaways
Exclusively for Pinoys Giveaways
This week's giveaway link love will close on Wednesday, at 11:59pm GMT+8 (Manila time).